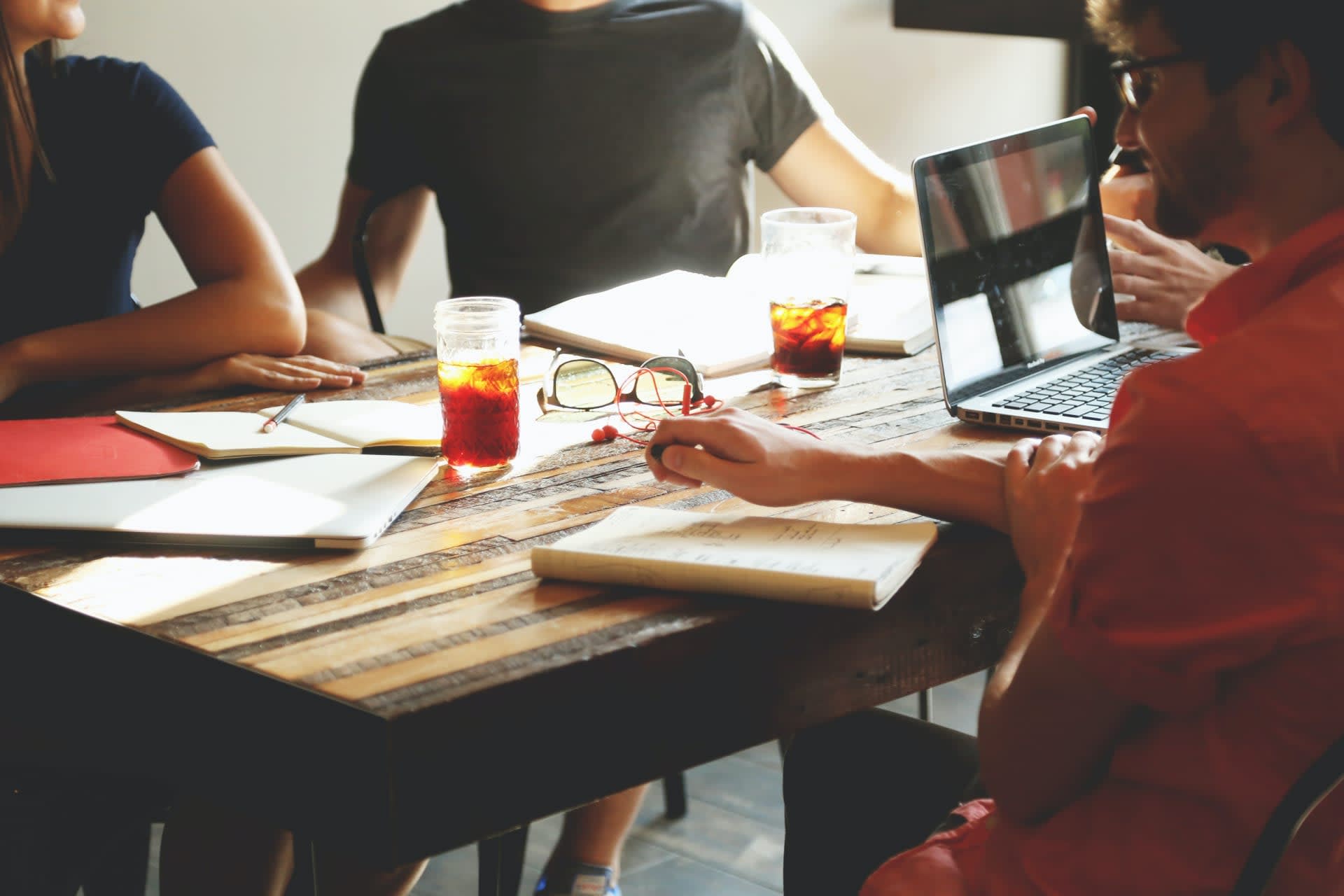 Marketing Specialist
Remote

Remote

,

Vilnius

,

Lithuania

€1,200 - €2,000 per month

Influencer Marketing
Job description
Foxelli Group is not something you want to miss out on. We've been in the digital game for nine years now and have created multiple successful world-known e-commerce brands that generate 30 million USD in annual revenue. It's impressive, sure, but we're definitely not stopping here and constantly cooking up some new exciting brands! Not to brag, but we are on the verge of taking over the e-commerce world. Nah, we're just playing. Unless….
See, that's the thing about us - we're always hungry for more. We consider ourselves go-getters who get a kick out of running from mediocrity. Everything we do is a bit extravagant, some even might say - impossible. However, we know how to make it happen because we always prioritize self-development, transparency, discipline, and being exceptional 24/7.
Currently we're looking for a passionate Marketing Specialist! You'll collaborate closely with our internal acquisition team, taking charge of multifaceted projects aimed at boosting sales, optimizing landing pages, orchestrating social media ad campaigns, and much more. Your role will dynamic, requiring you to wear multiple hats, including that of a project manager, as you collaborate with diverse teams to achieve success.
Key Responsibilities:

Client Acquisition: Execute experiments and strategies to acquire clients, focusing on reducing the cost per acquisition (CPA).
Project Leadership: Take leadership of projects from inception to completion, encompassing research, feedback gathering, and cross-functional collaboration with designers, developers, and video editors.
Sales Growth: Take ownership of initiatives designed to amplify sales, subscriptions, and customer engagement.
Marketing Expertise: Leverage your marketing and e-commerce acumen to optimize landing pages, devise and manage social media ad campaigns, and implement A/B tests.
Creativity: Harness both creative and analytical skills to craft groundbreaking marketing strategies.
Deadline-Driven: Thrive in a dynamic environment marked by multiple deadlines, ensuring the successful execution of projects within stipulated timeframes.
Job requirements
Demonstrated experience in marketing and e-commerce, encompassing client acquisition and project management.

Proficiency in A/B testing, landing page optimization, and digital marketing.

In-depth knowledge of marketing principles and direct-response marketing best practices, with a strong grasp of conversion drivers.

A highly analytical and creative mindset, capable of generating innovative marketing solutions.

Exceptional time management skills, enabling you to meet deadlines in a fast-paced setting.

Strong communication and collaboration abilities, vital for working seamlessly with cross-functional teams.
Perks That Make You Say "I Am ..."
I am strong: We've got your physical well-being covered with yoga classes, gym memberships, and even rock climbing adventures. Stay active and energized!
I am growing constantly: Fuel your intellectual curiosity with a yearly budget of 1000 EUR for various courses and training, fostering both personal and professional development.
I am well-rested: Prioritize your mental health with access to emotional well-being support through our partners at Mindletic, offering insightful therapy sessions with licensed professionals. Enjoy paid parental days, holidays off, and paid vacation days for a well-deserved break.
I am comfortable: Your home office is your sanctuary, and we ensure it meets your standards with a dedicated budget. Customize your workspace to suit your needs.
I am incredible: Join an extraordinary team at Foxelli Group and connect with unique individuals who make us exceptional. Get ready to meet them at our upcoming parties!
I am in control: Embrace a fully remote work setup. Whether you work from your cozy home sofa or a beachside sun lounger, as long as you have internet connectivity and meet deadlines, you're in control of your work environment.
How to Apply:

We want to hear from you if you embody motivation, creativity, analytical prowess, and a passion for e-commerce and digital marketing! Please submit your resume and a cover letter outlining your relevant experience and articulating why you're the ideal fit for us.
Join us and be a part of an exceptional team that's shaping the future of e-commerce and digital marketing. Your contributions will directly impact our growth and success. Take the plunge and apply today!
Salary - 1200 - 2000 EUR after taxes + bonus.

Keep in mind that we are open to discussing a different salary based on your skills and competencies.
Please note that this role requires a self-employment certificate.
Ready to join the crew?